Did you know that you can get WCB premium reductions if your organization has a Certificate of Recognition (COR)? If you didn't, by the end of this article, you will. If you did, you may read a few things you didn't know about before. So let's take a closer look at how a COR can benefit you.
What is a COR?
Ok, first things first. Many of you probably have a good idea of what a COR is, so we won't go really in depth, but in the context of this post, it can't hurt to give a short explanation.
The Canadian Federation of Construction Safety Associations (CFCSA), who is a Certifying Partner for the program, defines a COR as:
The Certificate of Recognition program (COR) is an occupational health and safety accreditation program that verifies a fully implemented safety & health program which meets national standards. The objectives of COR are to provide industry employers with an effective safety and health management system to reduce incidents, accidents and injuries as well as their associated human and financial costs. COR is now frequently used as a pre-qualifying and/or condition of contract by public and private project owners across Canada.
This program exists in some form in every province across Canada, however, it is considered to be a provincial standard and therefore certification in one province doesn't mean you are certified anywhere else. Options for Out-of-Province COR Reciprocity may be available if you are bidding on out-of-province work, but these will be assessed on a case by case basis by your COR Certifying Partner.
For smaller organizations, SECOR is also available, but we will deal with that in a separate post.
How do I go about obtaining a COR?
Obtaining a COR is a process, and employers with an existing health and safety program may find that it all goes faster and smoother. The more comprehensive the program, the less time it will take the COR auditor to review. So what is required in order to get a COR? Well, it changes from province to province, but we have compiled a list of the most common requirements:
Develop and implement a health and safety management system that meets provincial standards.
Select a certified auditor.
Have an audit completed and achieve a passing mark
Have your auditor submit the audit for a quality assurance review.
A COR will be issued for audits that meet the required standards.
Once the COR has been issued, it is the employer's duty to maintain it on a yearly basis. This includes annual audits at the 12 and 24 month marks (which ensure requirements are still being met) and payment of the annual fees (which will also vary by province).
Which COR provider should I use?
When applying for a COR, keep in mind that they are provincially based standards, and therefore you will need to apply for a COR for each province in which you have a permanent office. This means you will probably end up using multiple providers.
The most important thing to look for when choosing your COR provider is fit. You will want someone who certifies in your particular industry and who you can work well with throughout the process. Our post detailing how to choose a certifying partner for your company can guide you through the rest.
How can I get WCB premium reductions with a COR?
This is a little more tricky, so bear with us.
The WCB (and similar organizations across Canada) may offer incentives to companies for a good safety performance, but we are going to focus on which provinces' incentive programs require a COR as an eligibility criteria.
Provinces such as BC and Alberta offer a 10 to 20% rebate to eligible COR certified companies, while Manitoba offers a rebate of 15% or $3,000 (whichever is greater) under the new SAFE Work Certified Standard.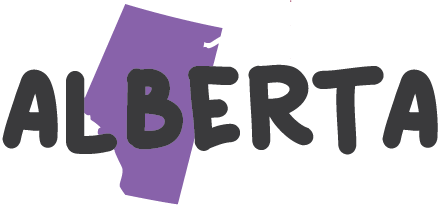 In Alberta, WCB premium reductions are offered to members of the Partnerships in Injury Reduction (PIR) program. This voluntary program is a combined effort between the WCB, Ministry of Labour, industry partners, employers and workers, with the aim of promoting injury prevention and the benefits of a comprehensive health and safety program. These premium reductions are dependent on 3 criteria:
Achieving a COR
Improving your own performance
Maintaining industry leadership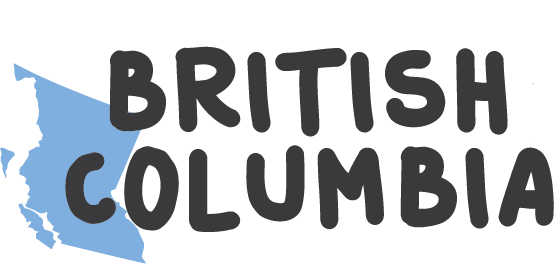 BC employers, on the other hand, do not need to be a part of any external program in order to be eligible for premium reductions. WorkSafe BC lists the following as requirements:
Have achieved or maintained your certificate in the previous year (in other words, you conducted and passed an audit that met the certifying partner's verification process)
Be in good standing with WorkSafeBC in the current year
To be approved for an incentive, your organization must be in good standing with WorkSafeBC. Your organization will not be approved for an incentive if, in the previous year, you have:
Engaged in activity that would cause WorkSafeBC to impose, or consider imposing, an administrative penalty
Suppressed claims for compensation or a claim cost
An outstanding balance related to your WorkSafeBC employer account
Failed to register with WorkSafeBC
Not reported payroll to WorkSafeBC for the audit year
Engaged in any misconduct WorkSafeBC considers inconsistent with participation in the COR program

Manitoba has the Prevention Rebate Program in place, which offers eligible workplaces the greatest of 15% of their premium or $3,000, to a maximum of 75% of their assessment. The criteria for this SAFE Work Manitoba incentive are quite long, so we will just give you a brief overview of the highlights:
Timing: Eligibility for the prevention rebate will be determined on an annual basis throughout the operation of the Program. The eligibility period under review for each review cycle will be the 12 months beginning the month the employer achieved certification status through the SAFE Work Certified Program.
Certification: To be eligible for the Prevention Rebate, the employer must maintain certification status through the SAFE Work Certified Program during the 12 months under consideration.
Policy & Procedures Manual: If the review of the employer's certification concludes with SAFE Work Manitoba's decision that there are no concerns with the employer's certification status, the rebate will be provided as long as the employer has met all other eligibility criteria during the 12 months that were originally under review.
Legislative compliance: The employer will not be eligible for the prevention rebate if they have received one or more of the various convictions or penalties outlined in the Prevention Rebate Program document.
Assessments status: To be eligible for the rebate, the employer must meet other eligibility requirements related to the employer's standing with the WCB, as further described in the Administrative Guidelines to this policy.
Let's recap:
Not only does a COR make your workplace safer, it can also save you money. Investing in a COR program means your safety program is tailored to a specific audit standard, meaning the likelihood of passing your audits is great, your health and safety program is comprehensive, and the risk of injury and illness to your workers decreases.